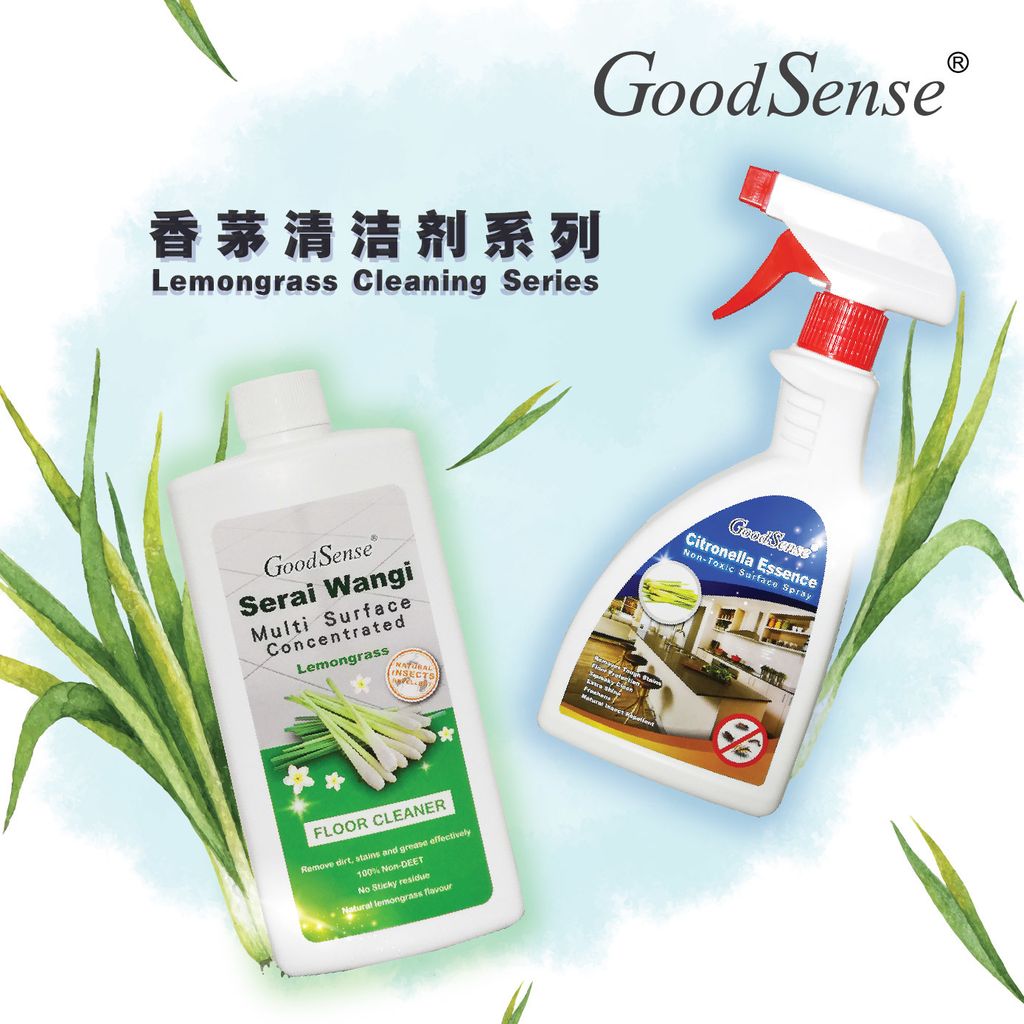 GoodSense Serai Wangi Multi Surface Concentrated Floor Cleaner + Citronella Essence Non-Toxic Surface Spray
Serai Wangi Multi Surface Concentrated Floor Cleaner x 1
Citronella (Serai Wangi) – Natural insect repellent especially for mosquitoes Serai Wangi Multi Surface Concentrated Floor Cleaner is effective in repelling mosquitoes with natural insect repellent, citronella oil. Citronella oil has strong anti-mosquitoes (include Aedes Aegypti) and anti-fungal properties that has been verified by research. The United States Environmental Protection Agency considers citronella oil as a bio pesticide with a non-toxic mode of action. Formulated to remove dirt, stains and grease effectively without leaving behind watermark, our multi surface concentrated floor cleaner leaves shine and no sticky residue that can traps dirt. Ideal for kitchen, living room and bedroom.
Citronella Essence Non-Toxic Surface Spray x 1
Multipurpose Home Degreaser with Natural Insect Repellent Remove grease (especially kitchen grease) from dining table or other surfaces with single swipe result in squeaky clean surface. Excellent detergency power with ingredient made from renewable plant-based material. Citronella Non-Toxic Surface Spray is supplemented with citronella essence that repel insect and mosquitoes, deodorizes unpleasant odours and leaves behind a fresh and inviting scent.
CAUTION
Keep out of reach of children